We specialize in minimally invasive therapies, urologic surgery, laparoscopic/robotic surgery and with a large focus of cancer treatments, sexual dysfunction and kidney stones. Dr. Louis Yogel, Dr. Eric Chenven and Dr. Vladislav Gorbatiy are committed to providing the highest quality urological care to Broward County. As urologists, we provide testing and treatment services for conditions of the urinary tract in men and women and the male reproductive system.
Our urologists offer over 60 years of combined experience and training in the care of patients. Our practice hours are from 9:00 am to 5:00 pm Monday through Friday. French, Spanish, Russian and Vietnamese are spoken in our office. We accept Medicare and most major private insurance policies. Please contact us for more information or to schedule an appointment.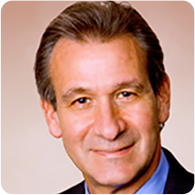 Dr. Yogel has been practicing urology for over 30 years. He has seen many changes and advancements in the specialty of Urology and brings vast experience and practicality to the practice.
Meet Louis R. Yogel, M.D. »