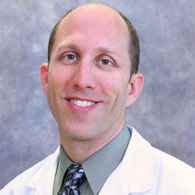 About doctor
Eric S. Chenven, MD
Urologist
---
Biography
Dr. Eric Chenven graduated cum laude with a bachelor's degree in biology from Brandeis University in Waltham, MA. He completed his medical degree at the Albert Einstein College of Medicine, and served his surgery and urology residencies at the Robert Wood Johnson Medical School in New Brunswick, NJ.
Dr. Chenven completed a fellowship in Endourology/Laparoscopy at the Thomas Jefferson University in Philadelphia, PA. He was awarded the Pfizer Scholar in Urology and the Gerald P. Murphy Scholar awards in his final year of residency. Recent research interests have included laparoscopic surgery, upper tract kidney tumors, PSA testing, kidney stones, and vasectomy.
He is certified by the American Board of Urology and is a member of the American Urological Association, American College of Surgeons, Endourology Society, and the American Medical Association. Dr. Chenven is currently the Chief of Urology at Broward Health Medical Center (BHMC). He sits on the Cancer Committee and the Surgical Quality Assurance Committee at BHMC, where he was formally also Medical Director for Laparoscopic and Minimally-Invasive Urologic Surgery.
Dr. Chenven joined the practice in 2003 as the first new urologist to come to Fort Lauderdale in over ten years. He has been in commercials for one of the local cancer centers and on TV programs, such as NOVA Southeastern's Dateline Health, to discuss minimally invasive surgery and urological issues facing men and women. He specializes in minimally invasive laparoscopic and robotic urologic surgery and endourology.
Dr. Chenven was selected as one of the Top Doctors in Broward and Palm Beach Counties by his fellow physicians and was listed for such in Gold Coast Magazine for 2010, 2011, 2012, 2013, 2014, 2015, 2016, 2017, 2018, 2019, 2020, 2021, 2022, AND 2023.
Dr. Chenven was asked to join the Fort Lauderdale Executive Association (in February of 2015), the largest business networking group in all of south Florida.