Broward County's Choice for Quality Urologic Care
Who Are We?
Our urologists offer over 60 years of combined experience and training in the care of patients. French, Spanish, Russian and Vietnamese are spoken in our office. We accept Medicare and most major private insurance policies. Please contact us for more information or to schedule an appointment.
Our Latest Article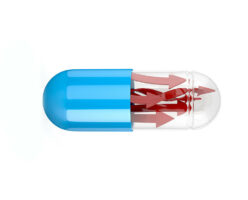 When seeing a urologist for erectile dysfunction (ED), many men ask about oral medications. Many men find them effective and convenient.
Take advantage of the wide range of services
If you aren't a patient, would like to become one and live within our locality, please contact us or pop in to see us.
What do our patients say?
Do you want to tell us your experience or suggest an improvement in our services?
D.H.
You just don't appreciate something as simple as having a normal urine stream. I strongly recommend Dr. Chenven and the RezūmTM procedure if you are having problems with an enlarged prostate as I was.
S.N.
I believe that a return to frequent and enjoyable sexual activity has augmented the therapies that have worked so effectively. I am a happy guy!
M.E.A.
I continue to have greater confidence in my ability, and the associated self-assurance that has allowed me to enter into new relationships.