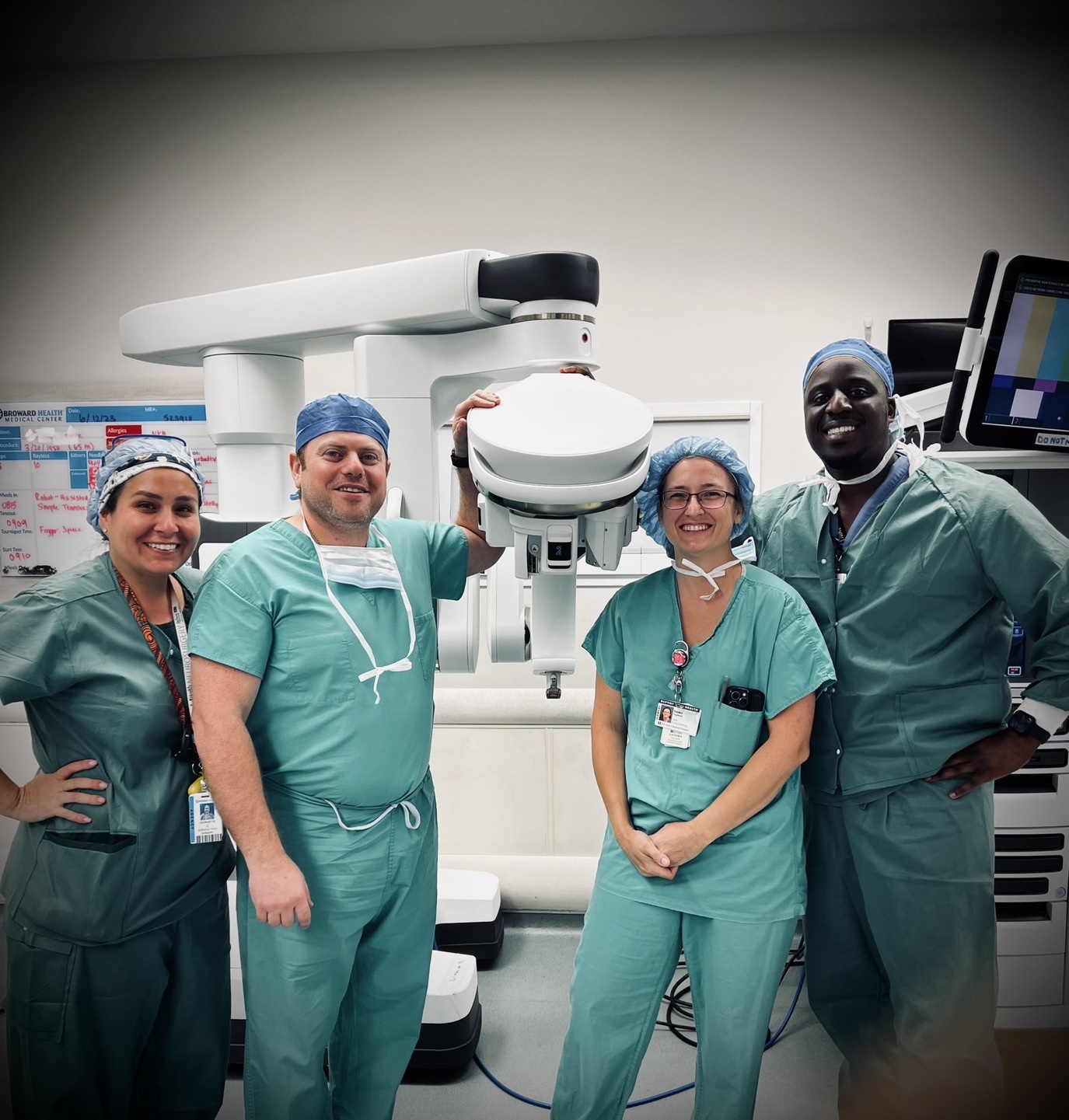 Proud of my robotics team at Broward Health Medical Center as on June 13, 2023, we performed the first DaVinci Single Port Urology case in Fort Lauderdale.
This is taking robotics to a new level. We move from 5 small incisions to just one and with that the patients are recovering much faster with less requirements for any pain medications. Dr. Gorbatiy is very excited to spearhead this new technology that's only available at just a few centers around the country.
Come and ask our surgeons if you're a good candidate for the Single Port Robot. We also encourage you to read more and watch the amazing videos of this new device on the Intuitive Surgical SP Website.